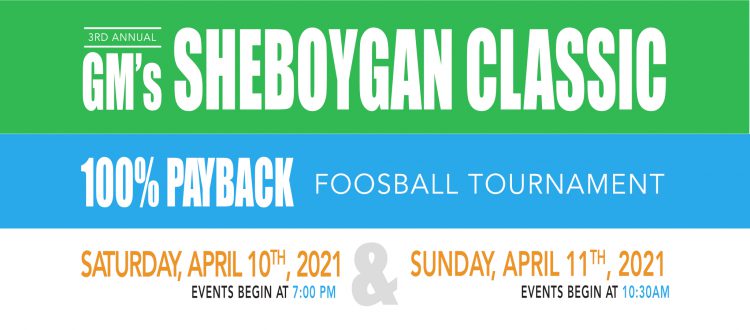 We are days away from the 3rd annual Sheboygan tournament!
Don't miss your chance to head to Sheboygan this weekend to take on some of Wisconsin's toughest foosball players at the 3rd annual Sheboyan Classic! This two day tournament, hosted by GM's Pub in Sheboygan, kicks off Saturday night with Mixed Doubles at 7:00pm. Players will randomly be drawn to pair up in the Open DYP that follows.
Get your seats early on Sunday morning as the players will begin to flock the tournament hall to warm up and practice for the event's main event – the Open BYP! This premiere event will pit some of Wisconsin's rising stars against a stable of seasoned veterans, like the 2020 Wisconsin State Pro Doubles champions Teddy Krueger and Matt Weber.
It's sure to be a blast – we'll see you there!
Location:
GM's Pub,
513 N 8th St
Sheboygan, WI 53081
Facebook Event:
https://www.facebook.com/events/430334144698271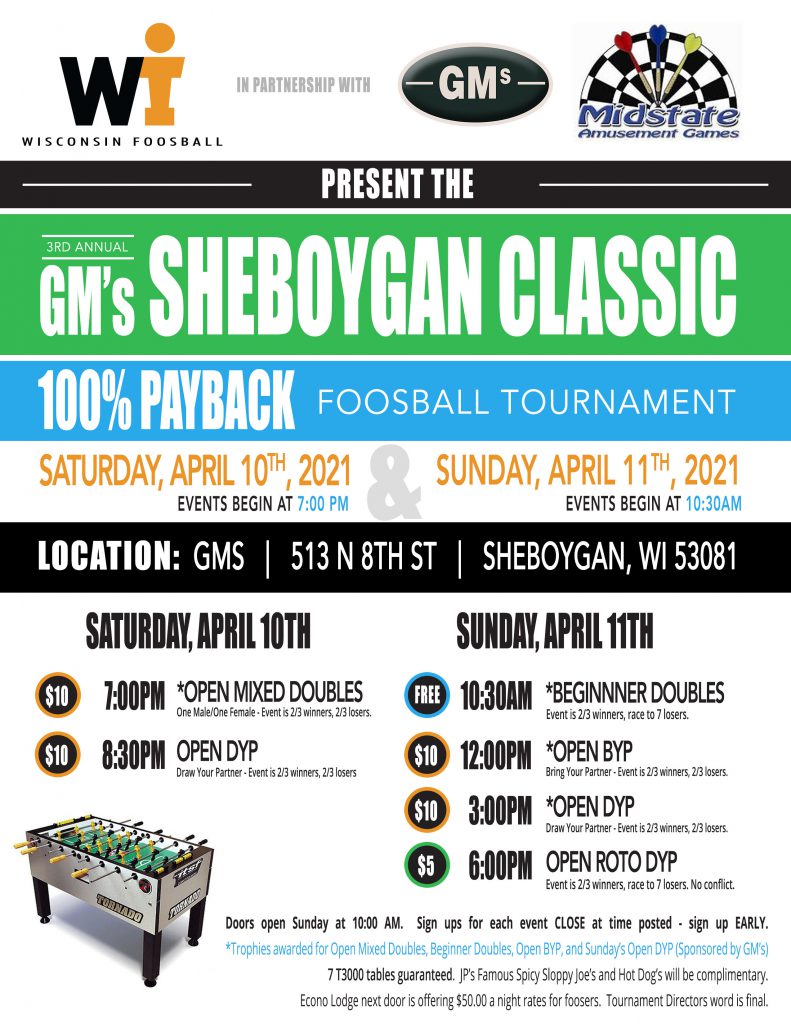 Flyer:
http://www.wifoos.com/wp-content/uploads/2021/03/2021_SheboyganClassic_flyer-scaled.jpg?fbclid=IwAR3o5f_owgq2U9Bknb3bI4Kkq0SuPhIyF80xfEPGFh1lDl1Cm1ZsKGPr7UY