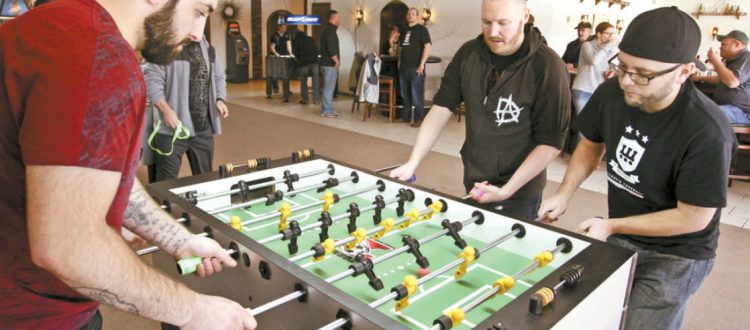 The Star News features Foosball State Championships!
From Friday night through Sunday afternoon, Medford was the foosball capital of Wisconsin. That's foosball, with an 's.'
The Veranda was the host as Wisconsin's best foosers converged
for the 2017 Wisconsin State Foosball Championships.
Brett Nooyen, board president of Wisconsin Foosball, the organization that coordinates the sport statewide, said this was the first year the championships have been held away from Madison.
"As foosball players, we're kind of a small community, so we like to support our own," he said. "The owner of the venue, Casey Johnson, he's been a fooser for a long time.
Read the full article, written by Bryan Wegter (Sports Report), attached to this post: