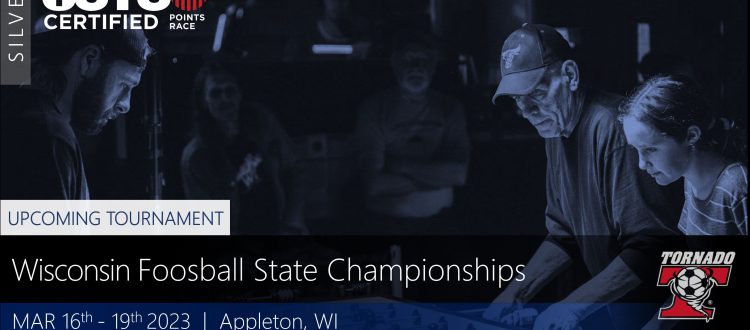 The 2023 Wisconsin Foosball State Championships will be USTSO certified for the third year in a row!
The 2023 Wisconsin Foosball State Championships will be certified "Silver" by the USTSO organization.
What is the USTSO?
The United States Table Soccer Organization (USTSO) is a player-driven organization that is focused on growing and building the sport of foosball in the United States. We are players working with players to help move US foosball forward. Formed under the umbrella of the International Table Soccer Federation (ITSF), the USTSO aims to promote foosball on both the local level and the global stage. Many exciting projects are in the works that will create new competitive foosball opportunities at the local level, including youth tournaments and the development of a club system.
Source: http://usafoosball.com/about-ustso/
So what does it mean to be certified "Silver"?
All players who are members of the USTSO will competing against one another in points for chance to play in the USTSO championships which take place later in the year.
Click here to learn more about the USTSO Championships
What does that mean for me as a player?
Not only will players that attend Wisconsin State be competing for IFP points, they will also be gaining USTSO points, if they are registered members.
Click here to learn more about becoming a member of the USTSO