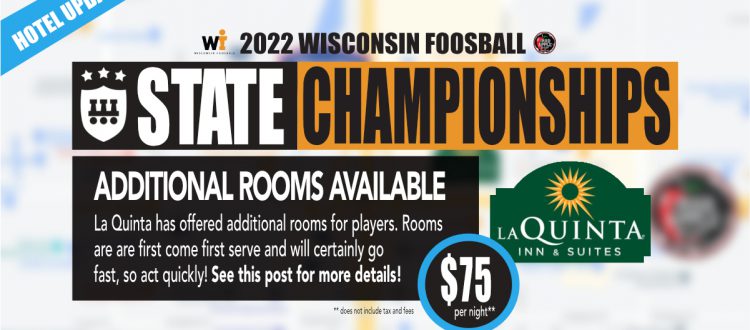 La Quinta STILL HAS ROOMS at a rate of $75/night for the State Championships!
Since our official hotel has sold out La Quinta has generously offered to set aside 15 rooms for the Wisconsin Foosball State Championships!
These rooms are only available March 10, 11 and 12 for $75/night, plus tax.
At this time there are 7 rooms with a queen bed and 8 rooms with two double beds.
The cut-off date has been extended to March 5th, 2022 – so act fast!
Booking Information:
If you are interested please call the hotel at 920-734-7777 and ask for the foosball block.
Hotel Location:
https://goo.gl/maps/JYvUGUEPEE7Pd76T9
Hotel Map in relation to the Mad Apple