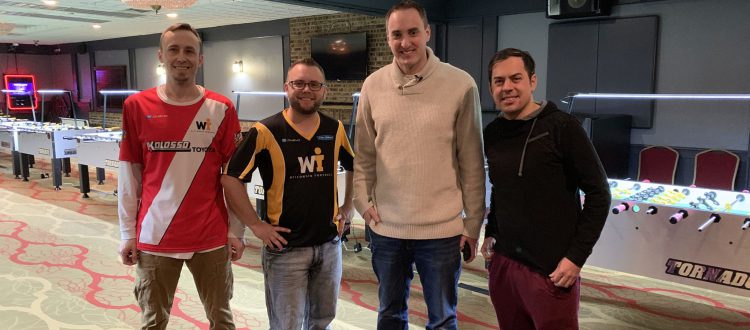 Wisconsin Foosball Championships featured on WLUK's Good Day Wisconsin
WLUK sent a news crew down to the Mad Apple the Friday morning before State began to capture some footage and feature the tournament on their morning program, Good Day Wisconsin.
Teddy Krueger, Kenneth Dale and myself met Justin Steinbrink early Friday morning to go over exactly what it was they wanted to cover for each of the two segments that would air later that morning.
It was great exposure for the sport and I'm incredibly thankful to Fox 11 for the opportunity.
Here are a couple behind the scenes photos and a link to the official news article.
FULL STORY:
https://fox11online.com/good-day-wi/state-foosball-tournaments-first-time-in-appleton